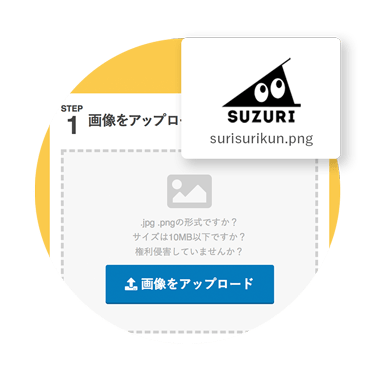 Just upload an image
Let's start by uploading an
illustration or a picture.
You can use jpg or png.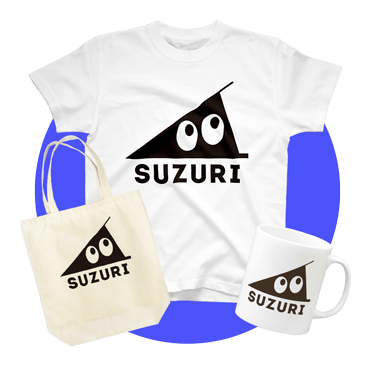 Products can be automatically made
When you upload an image, all the goods will be created. T-shirts, tote bags, mugs and more, a fulfilling lineup!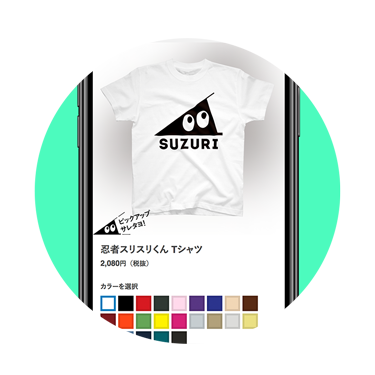 Buy and sell
You can sell at the price you choose.
Since it's custom-made, there is no need to worry about inventory.